As you might know from reading earlier posts, I am on a mission to eventually watch all of the movies on the IMdB Top 250 list.
I wanted a quiet night in so I watched the movie Eternal Sunshine of the Spotless Mind (number 76 on the list). It had quite a star studded cast, with Jim Carey and Kate Winslet as the protagonists.
It is about two people in a rocky relationship who try to erase each other from their memory. It was a very unusual movie and at times it took some time to get my head around what was happening. I think that the concept of the movie was a pretty good one. I've definitely never seen a movie quite like it, and maybe that's why it is on the top 250 list; because it certainly is memorable.
It was a sweet movie. I like how they didn't sugar coat the idea of romance and love too much. I give it 6/10.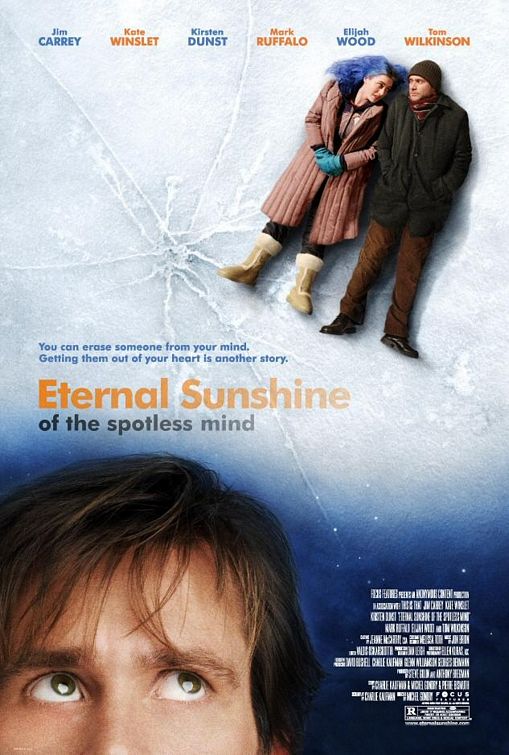 Here is my updated IMdB Top 250 list. Since my last post (here), I have been able to tick off two more movies from the list: Eternal Sunshine of the Spotless Mind, and Life of Pi. Getting there slowly.
IMdB Top 250 movies (15/02/13)